Selling light-up roses to "Beauty and the Beast" audiences before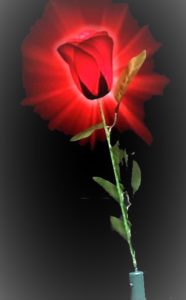 their show and during intermission has proven to be a lucrative fundraiser for hundreds of our clients.
You can participate in our fundraiser program without renting costumes!  No costumes necessary!
"You all were very helpful, and the roses were GREAT!"
The best part of this RISK-FREE program is:
You determine how many roses you want sent to you
You pay nothing up front
You sell the items at your show
You return the unsold items
You only pay for items you sell (plus shipping)!!!
I would say it doesn't get any better than that….  but it does!
In a curtain speech, tell your audience to raise their lighted red roses in the last scene–  when Belle is welcomed into the Castle Family.  It's one of the most stunning moments in the entire production.  The effect is breath-taking, and you'll never forget it.
"We sold out of roses, and had sell-out houses for three out of four shows. Thank you doesn't cover my gratitude or appreciation for you and your work. Thank you, thank you, thank you!"
NEW!   NEW!   NEW! 
You can participate in the fundraiser program and earn lots of money without renting costumes.  However, we now offer free Fundraiser Roses with all of our costume packages!  You can sell the free roses to earn money to help pay for your costumes.